YOUR INNER STATE DICTATES YOUR FATE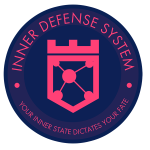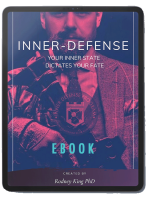 Learn two key exercises designed to help you find calm and focus in peak stress environments
GLOBAL LEADERS IN PEAK INNER PERFORMANCE TRAINING
The courses and personal coaching we offer are specifically designed for 1st responders, security and risk management professionals, executives or anyone seeking to perform at their best in peak-stress environments.
Inner-Defense integrates the latest findings from neuroscience, embodied principles, and human flourishing—delivered through a lens of warrior philosophy.
Our Goal: To teach you how to perform at your best in peak performance environments – regardless of the obstacles you may be facing.
SELF-PACED | ONLINE | LIFETIME ACCESS
Thanks to Rodney, we have a logical step-by-step blueprint we can use to overcome mental obstacles in operational environments!
EMBODIED PERFORMANCE COACHING & WWW.INNERDEFENSE.CO Ⓒ 2022. ALL RIGHTS RESERVED