YOUR INNER STATE DICTATES YOUR FATE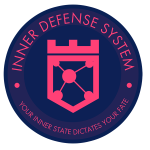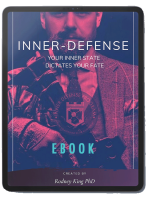 Learn two key exercises designed to help you find calm and focus in peak stress environments
GLOBAL LEADERS IN PEAK INNER PERFORMANCE TRAINING
The courses and personal coaching we offer are specifically designed for 1st responders, security and risk management professionals, executives or anyone seeking to perform at their best in peak-stress environments.
Inner-Defense integrates the latest findings from neuroscience, embodied principles, and human flourishing—delivered through a lens of warrior philosophy.
Our Goal: To teach you how to perform at your best in peak performance environments – regardless of the obstacles you may be facing.
SELF-PACED | ONLINE | LIFETIME ACCESS
INNER DEFENSE COURSE REVIEW
"I cannot encourage you to enroll in Dr. Rodney King's Inner-Defense Course enough. His approach to inner defense is presented in a simple and understandable format based on the three elements of academic study and personal and professional experience. As a fellow academic, combat veteran and martial arts practitioner I wish that I had had access to this knowledge twenty-five years ago. The things and exercises I learned during the course, would have been invaluable during the peak stress environments and situations I experienced, which crossed the full stress spectrum, from the battlefield to the boardroom. Follow the course one day at time over the course of at least 17 days, spending time on each of the modules and exercises as they are presented. Feel free to review the modules over and over again to glean bits of information and tips you may not have absorbed on the first day. This process will help you review and absorb the material so that you can more effectively incorporate the exercises you will learn during the course into your daily practice. Having personally recommended the Inner Defense Course to my friends, my students and my colleagues, I have been pleased to see both personal growth and increased resiliency in them in a short period of time. I endorse the Inner Defense Course personally, professionally and without hesitation or equivocation."
EMBODIED PERFORMANCE COACHING & WWW.INNERDEFENSE.CO Ⓒ 2022. ALL RIGHTS RESERVED